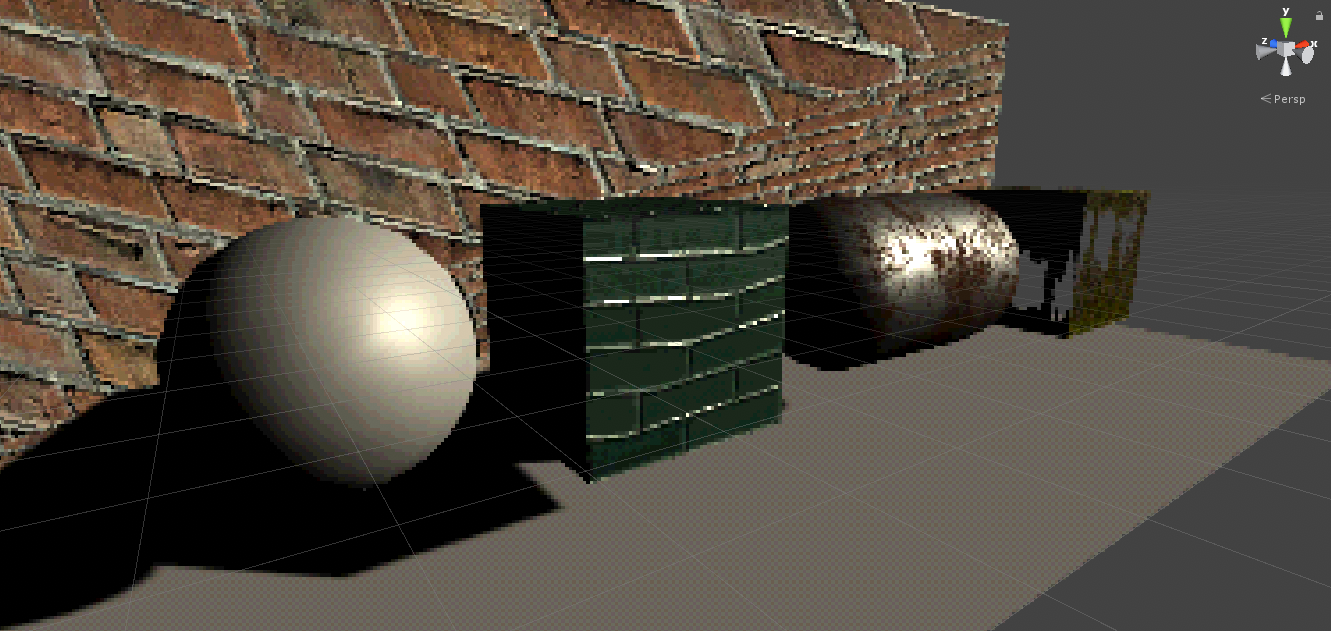 Retro 3D Shader Pack for Unity
A downloadable tool for Windows
Retro 3D Shader Pack for Unity
A collection of shaders used to replicate the distinct visual style of early 3D games within the modern Unity engine. Designed to be usable by non-programmers while also featuring in-depth code commenting for easy modification.

Follow @leakyfingers on Twitter for updates.

Features (v1.1)
Built for Unity 2019.1.9
Four distinct lighting models; unlit, vertex lit, flat lit, and standard Unity lighting
Support for common material properties such as transparency, color tint, specularity, normal mapping, emission, and more
Retro material properties which can be easily enabled and disabled including:

Vertex jitter/snapping (world/screen space toggle)
Affine texture mapping with intensity slider
Vertex draw distance

Lit and unlit sprite shaders
Retro post-processing shader which uses the in-built Unity Post-Processing Stack (v2) for simple integration with other post process effects - includes:

Pixelation (can be toggled between pixel scaling vs. fixed vertical resolution)
Color depth/posterization
Dithering (scalable, comes with a set of supplied dither patterns as well as the option to use your own)

Example scene showcasing the practical use of each shader with existing materials
Licensing
This pack is licensed under the Creative Commons (Attribution Share-Alike License) - the pack itself can be freely shared and adapted as long as proper attribution is given and it remains under the same licensing terms.
Download
Click download now to get access to the following files:
Retro 3D Shader Pack for Unity v1.1.unitypackage
2 MB